Are you among those who wish to restore their missing teeth, function and aesthetics but don't have enough time ?
Well, there is good news, you can now get a replaced tooth in just one day with our revolutionary implant technology of 'same day dental implant' that lets you get your falling teeth replaced with a new set of teeth in just one day.
Now you must be wondering, is that true? Can you get a replaced tooth in just one day? Certainly Yes! Advanced cosmetic dentistry has made it possible.
With 'same day dental implants', you can arrive at our clinic at My Smile Dental, Andheri West, with your denture or missing teeth and leave that same day with a transformed new smile.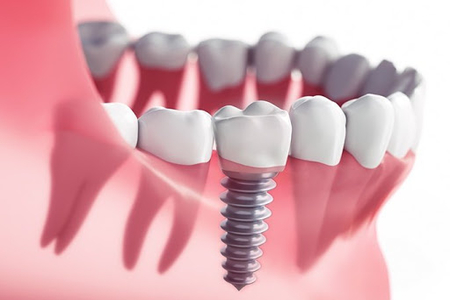 However, after the implants are fixed, you will receive a temporary set of teeth to wear till the implant site is healed. Proper healing is important for the success of your implant procedure. Once the implants have fully fused to your jaw bone, you will get your permanent teeth attached.
Benefits of 'Same Day Dental Implants'
This treatment requires less time and it reduces your number of visits.
Same day dental implants help to minimize the soft and hard tissue loss.
It gives you a sparkling smile instantly.
It improves your confidence & transforms your overall look.
Basically, an implant for a single tooth can be placed in less than half an hour and implants for multiple teeth can take up to an hour. A full jaw, also known as an All-on-4, could take 2-3 hours.
Same day dental implants are safest tooth replacement option when performed by skilled doctors with an adequate experience and credentials
Same Day Dental implants at My Smile Dental Clinic, Andheri West, Mumbai, are truly amazing as they are custom designed to give you the natural look and feel of your teeth with high durability and the highest success rate, that can last a lifetime, in just a day's time.
It works just like your natural teeth that you can brush and floss. Mainly it prevents bone loss, and you will not experience the sunken facial appearance caused due to teeth loss, as you age.
So, what are you waiting for? Book your appointment today and consult our experts to know the best implant option for you.
Decide & Do it quickly, Do it now, and enjoy the rest of your life.
Ask Question
Book Appointment